This website dedicated to Roger W McGowen is born of the reunion of three support groups in Switzerland, France and the USA.
These three groups were set up at different moments In Roger's life in response both to his material and spiritual needs. They have a common goal : to share his message of love and hope with as many as possible, so as to help those who, like us, are attempting to find solutions to their lives, attempting to give them meaning.
In sharing with us the challenges of his existence, Roger has shown us a wonderful path of tolerance and love. By never attempting to give lessons to others, Roger has shown us what he has become in 32 years behind bars (2018), of which 25 years in Texas death row. It was a long and difficult path which little by little gave birth to an exceptional man, a simple, powerful and just man who draws his strength from his decision to love. He has shown us what each of us can achieve with our lives, wherever we may be, on the one condition of deciding at each moment to be a better person. It is an incredible message of hope and love for those of us who have joined him, his family as he calls us.
From time to time a person with an amazing destiny emerges who is to become a real beacon for his contemporaries. Such is the person you are about to discover on this site.
His name is Roger W. McGowen. A person who can write from what is probably the worst death row of the United States, "If I have to die on death row, I will at least have shown one can be happy there", or "God has a perfect plan for my life" as Roger wrote after years spent in a place of total desolation, that person certainly has something exceptional to teach us.
Imprisoned since 1986 for a crime for which we believe he is absolutely innocent, 25 years of which were spent on death row, Roger has become a teacher and guide for thousands.
The last news :
Don't miss them!
Documentary :
You can watch the documentary about Roger (2013 - full version) by going to the "Messages of Life" page or by clicking here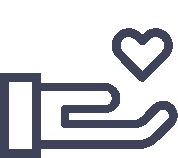 Roger's wisdom
Love is only one thought away.
Remember to use it often.
It can never be depleted